GE-374 Air Flow Velocity Transmitter is designed for air velocity measuring, monitoring and controlling. Air Flow Velocity Measurement Meter can meet the most air flow measurement condition in the field of HVAC and energy saving. insensitive to dust and dirt, very easy to install and maintain.
Explosion Proof ATEX type is available, ExdbIICT6 grade SIL2 SIL3.
It have same function and structure as Kobold KAH series Air Velocity Sensor, but our products will be much cheap, much more choice. so it will be a good replacement of Kobold KAH series Air Flow Velocity Transmitter.
This air velocity sensors are ideal for applications requiring accurate ventilation control. They operate on an innovative hot film anemometer principle. This thin film sensor guarantees accuracy at low air velocity, which is not possible for conventional anemometers with commercial temperature sensors or NTC bead thermistors. The sensor is also much more insensitive to dust and dirt than all other anemometer principles. It delivers high reliability and low maintenance costs. The configuration equipment allows air velocity adjustment of the sensor. The measuring range and the response time can be selected via jumpers by the user. This facilitates easy adjustment to the correct working range upon startup.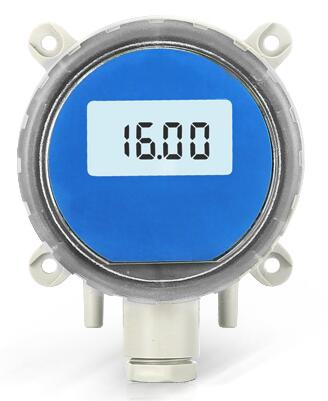 Character
:
* No any moving parts
* Long term measurement, accurate, reliable, sensitive
* Temperature compensation with wide measuring range
* Multiple outputs, Relay, 4-20mA, 0-10V, RS-485, 1-4.5V
* Protection for over voltage and reverse polarity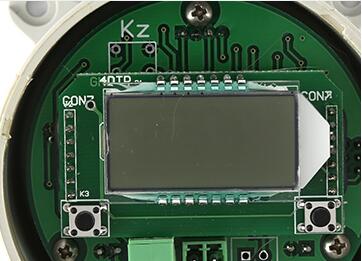 Specification :
* Flow Range: 0~5m/s~10m/s~15m/s~20m/s~25m/s~30m/s~40m/s~70m/s
* Accuracy: <(0.2m/s+3% measuring value) @1~20m/s, 25 C, 55%RH 1013hPa
*Response Time: 2s
*Temperature Compensation:10C~40C
* Output: 1-4.5V, 4-20mA, 0-10V, RS-485, Modbus, Relay
* Power: 18~30VAC/DC, 24VDC is standard
* Housing:Fire-proof ABS
* Protection:IP65, NEMA4
Dimension: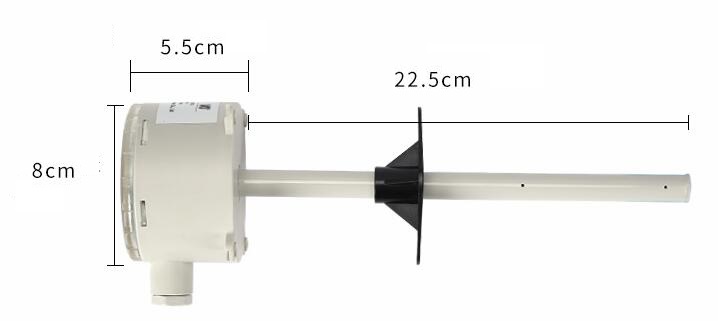 How To Installation the Air Flow Velocity Meter: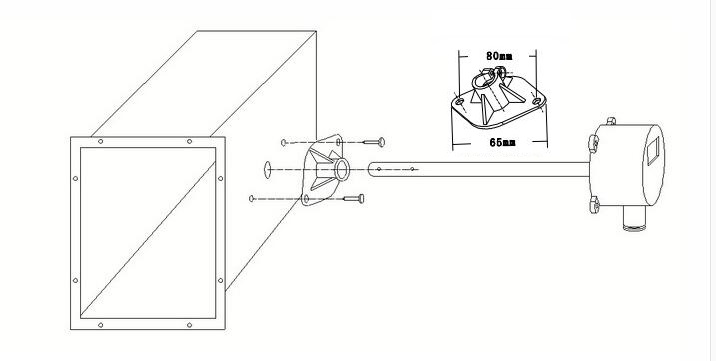 How to order :
1. Type number: GE-374
2. Flow range: 0~5m/s~10m/s~15m/s~20m/s~25m/s~30m/s~40m/s~70m/s....200m/s max
3. Ouput: 1-4.5V, 4-20mA, 0-10V, RS-485, Modbus, Relay (you could choose one of them, or choose 2 or more of those output, price will be different)
4. Special demand
5. Tell your choice about the above 4 matter, then send email to us: sales@ayite.net