Description
EU-108 Ultrasonic Flow Meter is a fixed mounted flow meter, the flowmeter is separated with the transducer. Their electronic enclosures are rated as IP65 (NEMA 4X), so this products could be installed for both indoor and outdoor, then there will be no limited for the installed place. It could measure the temperature, work as Calorie Meter too. CE certificate.

Uninterruptible Power Supply Type, UPS battery flowmeter is available.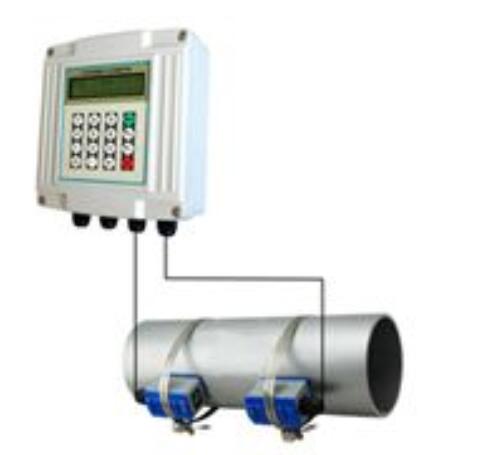 Product Feature
The ultrasonic flow meter works with Ultrasonic Technology and Measures by Principle of time difference. There is a pair of ultrasonic vibrator and receiver in the exterior of pipe emitting in two directions and both face to face. The light vibrator will emit ultrasonic signals down stream and reversed stream. Measuring the time difference of the two directions transmission, you will get the flow rate of the fluid; then input the diameter of pipe, you will get the flow.
Specification
* Linearity 0.5%
* Repeatability 0.1%
* Accuracy Normally +/-0.5~1.0% of reading at rates>0.2mps
* Response Time 0-999 seconds, user-configurable
* Pipe Size 1/2" ~ 240" (DN15mm - DN6,000mm)*
* Pipe Material All metals, most plastics, lined pipes
* Units English (U.S.) or metric
* Liquid Types Virtually all liquids and liquids with minor solids (<10,000ppm). Full pipes
* Digital Interface: Relay/OCT/RS-485/4~20mA/ 0~20mA output.
* Power Supply: 220V AC / 24VDC / 85~264VAC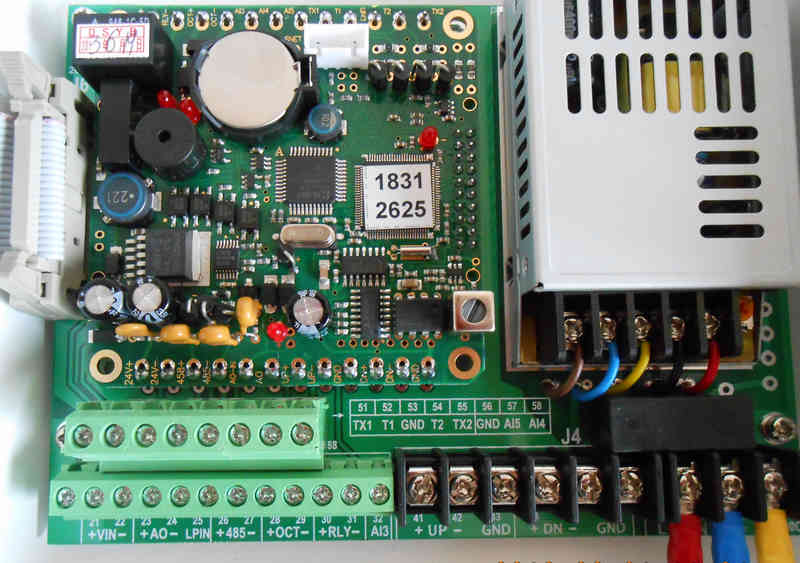 Clamp-On Ultrasonic Transducer (sensor)
A pair of clamp-on transducer to measure the flow from outside of a pipe, there is no pressure drop, no moving parts, no leaks and no contamination. The installation is very simple and no special skills or tools are required.