How to install GE-316 ATEX Explosion Proof Flow Switch
1. Brief Introduction:
GE-316 Flow Switch is mainly used for Hazardous Area, it adopt Intrinsically Safe Explosion Proof structure, Certified ATEX & IECEx Ex d / Ex dc / Ex ia IIC/IIIC T6 Rated for use in Explosion Proof Environments Gas & Dust Zones 1, 2, 21 & 22. The GE-316 Series ultra compact flow switch is designed and engineered to monitor liquid, gas and air flows.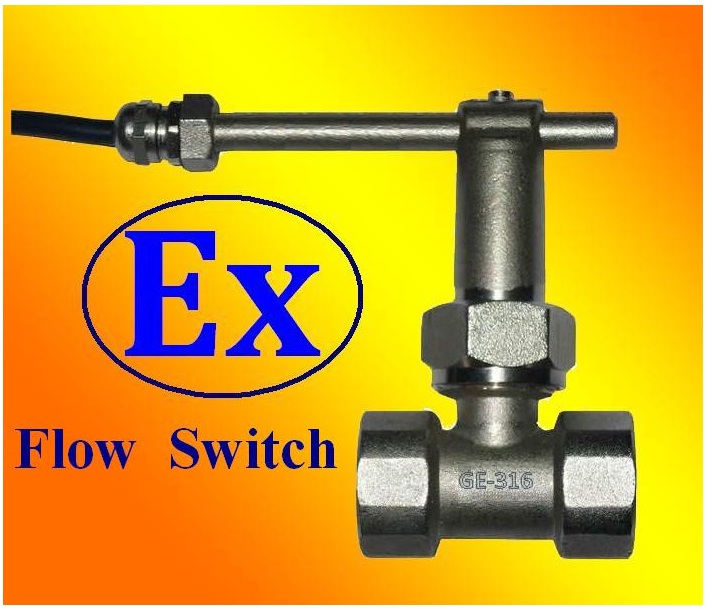 GE-316 Explosion-Proof Paddle Flow Swicthes
GE-316 Paddle Flow Switch is a very low cost Ex-proof flow switch, DN15 DN20 DN25, specially designed for the Flow M...
2. Pipe Connection
2.1 This Explosion Proof Flow Switch should be installed at the top of a horizontal pipe, it could work for vertical pipe too, but the flow direction should be upward.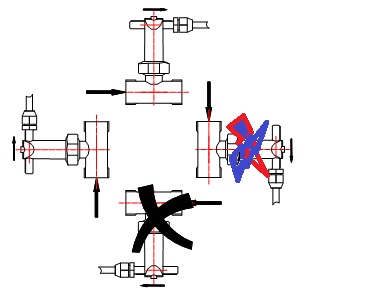 2.2 The connection could be G1/2" G3/4" G1" Female Thread, NPT thread is available.
2.3 The install location should far away the elbow or valve to avoid the turbulence flow.
2.4 The max pressure could not exceed 25Bar
3. Wire Connection for the ATEX Flow Switch
3.1 GE-316 is a series products, if the client don't claim to require for ATEX type, we will supply a common non-proof Explosion type with Normal Open Switch.
Max Loading: 220V 0.1A; 110VAC 0.1A; 24VDC 1.0A
3.2 If ATEX type, the standard Explosion Proof Grade is ExiaIICT6, the cable must be connect with safety barrier (ExiaIIC, Um≤250V, Uo≤24V DC, Io≤100mA, Po≤2.4W , Co≤1.7μF),
Standard cable is intrinsically safe cable, the length is 1000mm, if lengthen the cable, should turn off the power, add an Ex type connector for the connection of the wire end.
4. Adjustable of GE-316 Flow Switch
Adjustable is not recommended, if any special requirement, please declare it when place the order, we will pre-set at the factory