GE-511A Brass body DP Controller is Pressure Differential Switch with adjustable setpoint. The adjustable differential pressure switch could be calibrated directly by manufacturer according to customer's requirement, and printed the calibrated value on the label of product, so user needs not readjust in the field. The customer could calibrate by professional instrument according to the differential pressure required by equipment
The Differential Pressure Switch is a new type pressure and flow monitor switch, when the water flow (differential pressure) in system rises up or falls down to one set value, it will output a warning or sent switch-off signal to automatic control system. And it could also be used to indicate the status of pump or water filter.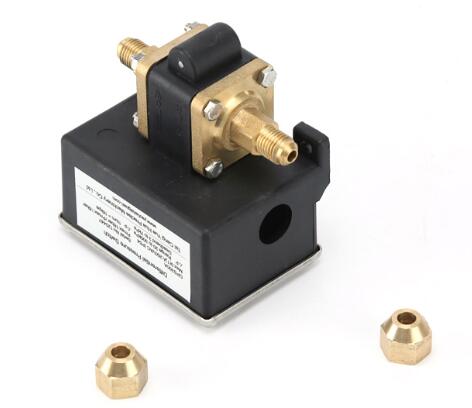 It could avoid the shortcomings of annual inspection or changing target flow switch for water chiller unit so it could be applied widely in the water protection, status feedback of pump and by-pass control of differential pressure in evaporator and condenser in medium and large sized water chiller unit.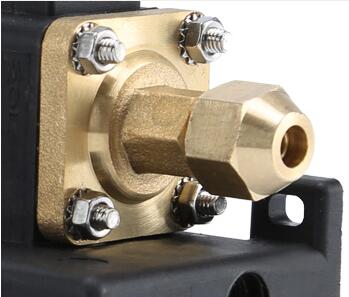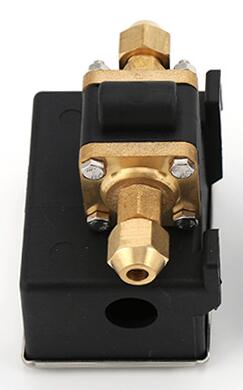 Specification:
* Max Voltage 250V, Max Current 3A
* Output: Single SPDT Switch
* Connection: G1/4" Female or NPT1/4"
* Material: SS304 SS316L or Brass
* Max Static Pressure: 20bar
* Repeatability: 1% Span
* Accuracy: 0.001Mpa
* Easy External Adjustment
* NEMA 4 Enclosure, Watertight Conduit Connector
Technology Data:
| | | | |
| --- | --- | --- | --- |
| Type | Pressure Setpoint Range | Switching Differential Set To | Output |
| GE-511A030 | 5~30k Pa | 3k Pa | 1x3A SPDT |
| GE-511A070 | 6~70k Pa | 5k Pa | 1x3A SPDT |
| GE-511A100 | 6~100k Pa | 6k Pa | 1x3A SPDT |
| GE-511A200 | 10~200k Pa | 10k Pa | 1x3A SPDT |
| GE-511A300 | 20~300k Pa | 15k Pa | 1x3A SPDT |