Low cost Flow Switch, Very cheap, USD25.50 for each, if 100units in a order.
The V10 Flow Switch is used to monitor unattended equipment and protect it from costly damage. The V10 flow switch utilizes a rugged, hermetically sealed reed switch which is encapsulated in a polypropylene switch housing that fits into a standard heavy duty leak proof brass body or optional 303 Stainless Steel body.
The length of Vane Paddle could be customized to Extend, MOQ:100units
* Wetted Material: Brass and Stainless Steel
* Environmental Temperature: -40C ~ 95C
* Medium Temperature: -40C ~ 150C
* Install Pipe Size: DN15~DN150
* Max Capacity Rating: AC300V AC0.5A, DC350V DC0.7A, Max 50W
* Wire: AWG22 Red Color 1000mm
* Max Pressure: 100bar
* Pipe Connection: Male BSP1/2" or Contact factory for other options
* Enclosure Rating: IP66
* Mounting Orientation: Switch can be installed in any position but the actuation/deactuation flow rates are based on horizontal pipe runs and are nominal values.
* Set Point Adjustment: Vane is trimmable.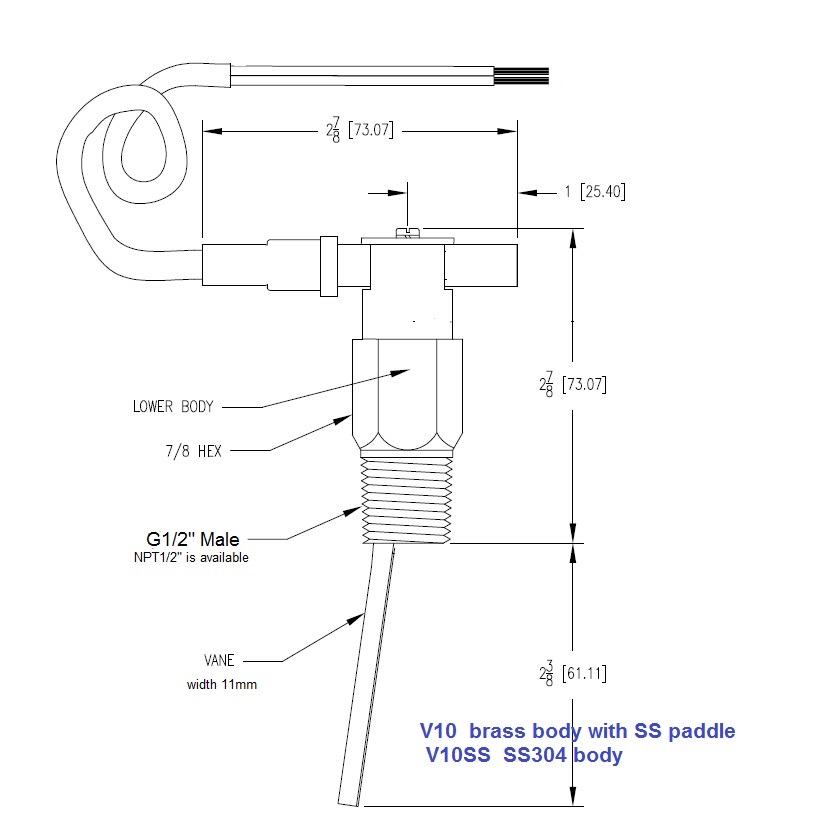 Designed to provide an inexpensive, reliable unit to monitor the presence or absence of flow in a system. The switch adjustment allows the user to change the switch to Normally Open (NO) or Normally Closed (NC) in the field merely by loosening two screws. The switch housing is located outside the process media, making switch change-over or maintenance easy without interruption of process flow.
A full size, trimmable stainless steel vane is provided with a removable laminated template. This template is calibrated for brass or ductile iron reducing tees and forged steel straight tee/bushing combinations. Allows for field installation in pipelines from 1/2" to 6" diameter.
Related Products:
V10SS Paddle Flow Switch with stainless steel structure
The V10SS flow switch utilizes a rugged, hermetically sealed reed swit...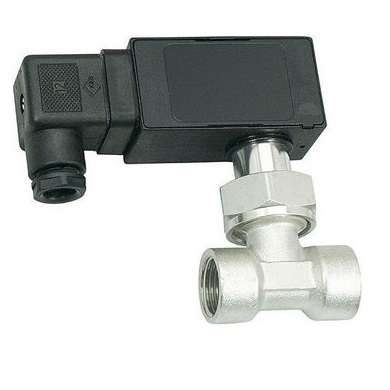 GE-315 Adjustable Paddle Flow Switches
The GE-315 Series Paddle Water Flow Switch is a new design, adopt micro switch 5A 250V max, stabili.