This is a replacement for Spirax Sarco - Model ILVA Series - Gilflo Flowmeters. We could supply replacement for ILVA DN50 ILVA DN100 ILVA DN150 ILVA DN200 ILVA DN250 ILVA DN300.
Price will be much lower, delivery time is very short, just only need 2 weeks.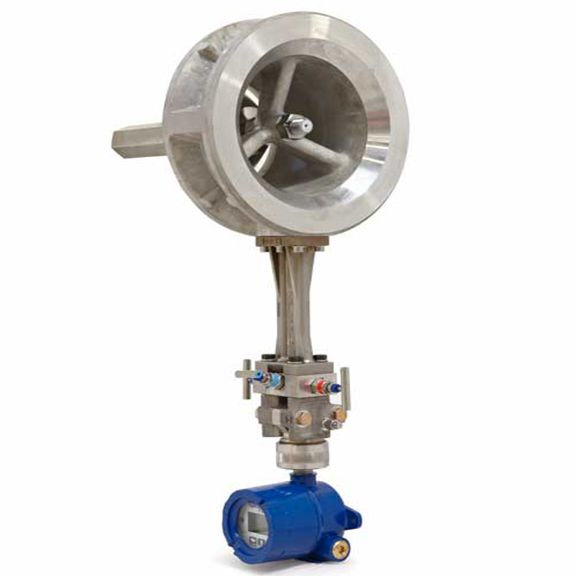 The differential sensor is Rosemount,so the quality should be trustable.
The Gilflo flowmeter offers an unrivalled 100:1 turndown ratio, requires short pipe straight runs, and can be used to meter most industrial fluids including steam and gases. Available in pipeline sizes 2'' to 16''.
ILVA – wafer connection in 2' to 12' line sizes. Compact unit still delivers high accuracy, wide 100:1 turndown and short straight run requirements.
The Gilflo ILVA flowmeter operates on the spring loaded variable area principle and produces a differential pressure related to the rate of flow. It can be used with most industrial fluids, gases and both saturated and superheated steam. A general description of the ILVA flowmetering system and its associated equipment is given in a separate TI sheet. Sizes and pipe connections DN50, DN80, DN100, DN150, DN200. For DN250 and DN300 sizes see separate literature. Suitable for fitting between the following flanges: EN 1092 PN16, PN25 and PN40. BS 10 Table H. ASME B 16.5 Class 150, 300 and 600. JIS 20. KS 20. The Gilflo ILVA flowmeter should be installed in pipework manufactured to BS 1600 or ASME B 36.10 Schedule 40. For different pipe standards / schedules downstream spool pieces with equivalent internal diameter as in BS 1600 or ASME B 36.10 Schedule 40 should be used. If this is not possible, please contact Spirax-Sarco Limited.