How to Install GE-511 Adjustable Differential Pressure Switches
1. Brief Introduction:
GE-511 series differential pressure switch is an adjustable differential pressure controller, it have a SPDT NO+NC micro switch, adjustable range could be 20Kpa - 300Kpa. it is similar as UE24-01 and dwyer DXW-11-153, could replace them by a very low price. It have CE certificate too.
| | |
| --- | --- |
| Max Voltage | 250VAC |
| Max Current | 5A |
| Output | On/Off in Option(SPDT) |
| DP1 Setpoint | 20~300kPa |
| DP1 Return Difference | 3~7kPa |
| Max Static Pressure | 16 bar |
| Max Differential Press | 10 bar |
| Work Medium | Water or Gas |
| Temperature | -20~93C degree |
| Accuracy | ±1% |
| Protection Grade | IP54 |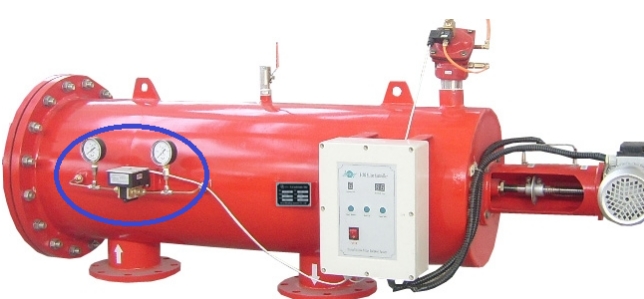 The GE-511 Differential Pressure Switches in the automatic Backwash Filter system
2. Pipe Connection
2.1 Choose a suitable install point
It is very important for the install a suitable position. Suitable position is of advantage to the accuracy of differential pressure Switch. The connector should be close with the Water Inlet of Heater Exchanger or Pump or Water Filter, choose the inlet and outlet as the position of measuring pressure.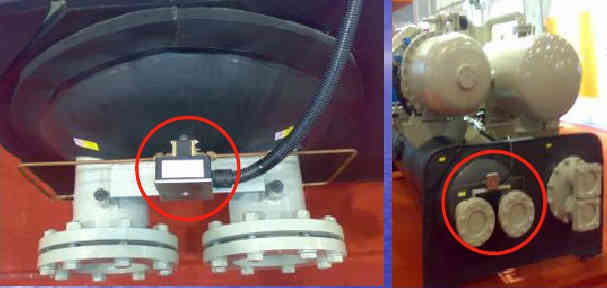 2.2 Connection the copper pipe
1) Drill in the pipeline,joint 1/4"SAE connector
2) Put the switch on the holder(No special demand for plastic junction box),make the 1/4"copper pipe to connect the switch with 1/4"SAE connector.
3) The port with "High" mark should connect with High Pressure Terminal(Water Input), the port with "Low" mark should connect with Low Pressure Terminal(Water Output).
4) Connect Pipe should be solid connected with 1/4"SAE Port, using 10mm rubber insulated board and insulated pipe to keep heat, or use heating wire to keep warm by wrapping evenly.

2.3 Adjust the Differential Pressure Set
The setpoint could be changed by adjusting the tuning knob, clockwise rotation could add the setpoint, counter clockwise could decrease setpoint


3. Wire Connection
The output of switch is located in the terminals of junction box, user could connect the wire by the reality condition, with suitable wire.(We supplying M20"SAE water joint)。

4. Related Products:
GE-511 Adjustable Differential Pressure Switches SS304
GE-511C differential pressure switches adopt stainless steel material, dirt resistant, sterile, sani...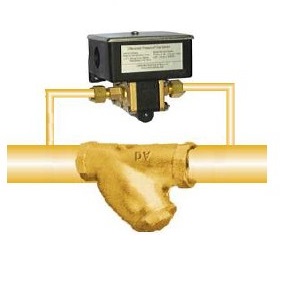 GE-511A Differential Pressure Switches with Brass body

GE-511A Brass body is Pressure Differential Switch with adjustable setpoint. The adjustable differen...